First Steps, Small Steps
As the global negotiations come to an end at COP26 my thoughts move to 'what next?'. How do we move from negotiating global and national targets to actually taking action?
on
17 November 2021
12:00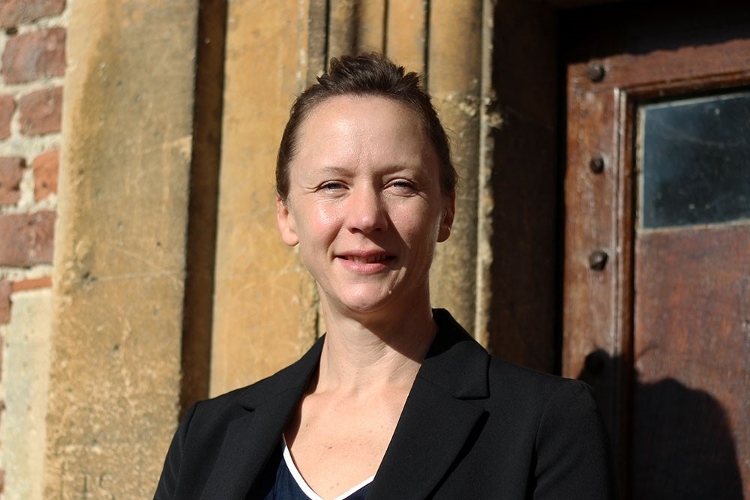 This blog marks the start of both my journey, but also a collection of West Berkshire Council colleagues' journey, on how we are taking steps to reduce our own carbon footprints. Through these blogs we will be sharing our experiences, both good and bad, talk about what worked for us as individuals and what bumps and successes we have encountered along the way, in the hope we can inspire others to take the steps they can to reduce their carbon emissions.
I'm a working mum with a husband who also works full time. Two children, one dog and three chickens. I mention this because the reality of life is that we all come from different backgrounds with different perspectives but we will also need to do something at some point to reduce our footprint. Understanding what others have been able to achieve in their own lives I hope will help others to do the same.
So, here is my ambition - I'd like my family to be net zero, or as close to it as practicable by 2025! Gulp! How do I start to do this?
If I look at my family's carbon footprint the biggest proportion is split between running the home (gas and electricity) and travel (both car and also flights pre-COVID). There are also other areas that produce carbon emissions like the food we eat, the waste we produce and what we buy. So I'm going to try and see what we can do to eat into our families emissions over the next couple of years.
On my hit list are solar panels and air source heat pumps, but at this stage I have no idea how much these would cost, what it would save me and whether I can actually physically do this on our house. So whilst this is going to be one of the priorities we'll investigate I can't do anything immediate yet.
Next on my list is to look at travel. During COVID-19, whilst we were all grounded, my husband and I agreed that we wouldn't take anymore short flights, and that if we did fly it would only be for special events. So this summer we holidayed in England. I've seen so many beautiful places I didn't know existed in the UK, I've got the bug to see more! We've generally driven when we've been on holiday and so next step for us it to look at how we travel.
Just before lockdown we took a lease out on a hybrid. I love it, but it has it's pros and cons. On the plus side I definitely spend less on petrol, the emissions are cleaner and it's always loads of fun when the screen tells you you're on 100 per cent electric. The downside is that I know hybrid's just aren't the answer. They still use petrol and whilst I understand the technology was developed with the view of replacing petrol with hydrogen in the future, I don't see that happening for a while. So the next step I guess is to research EVs, but that will be expensive just like the solar panels - another one for me to investigate and report back on.
There are less expensive, 'easier' actions we've taken as a family that will have a small impact now, but will set us up for the right behaviours for the future. These include:
Reducing plastic. I try to buy fruit and veg loose (not always achievable on family shop), I've bought metal drinks bottles as they will last longer, I try not to use plastic bags at all.
Using refillables. Our local hardware store has refills for most household products like laundry liquid, washing up liquid, shampoo, soap etc. I take my spare bottles and get refills as and when I need to. They also sell bars of soap which we tend to use now instead of products like shower gel.
Eating less meat. A very contentious issue when growing children only like what they like! I really don't think we can become vegan just yet, but I do think we can moderate what we eat. The family have already committed to not eating beef. I've also looked at swapping out meat for meat free alternatives. Veggie Cumberland sausages have been a big hit, and meat free mince was a hit in a recent spag bol. So over the next year I'd like us to be 80 per cent veggie. I would like to say 100 per cent, but I think I need to be realistic for the whole family.
Washing clothes less. Rugby, football, tennis, swimming, climbing, cycling, den making, painting, simply eating breakfast. We like to be active but I think I've got into the habit of wear once then wash. My mum never did that, so I'm not sure why I've got into the habit. My husband and I, and the children to some extent, have committed to only putting things in the wash if they really do need a wash. I have to say, if nothing else, it saves me precious time!
Buying recycled. Something I've noticed recently are the number of products and clothes that are now advertising their recycled content more, particularly children's clothing. So for the school shop, and for a couple of other splurges on things like birthday presents etc. I've looked at buying something that has recycled material. Whilst I've not been 100 per cent successful, I've bought jackets, trousers, jumpers and rugs so far. And all seem to be standing up to the test of family life!
Using less energy. My family will tell you I'm totally frustrating about turning off the lights! I do this out of habit now. But we've also checked out our property to ensure it has the right level of insulation - both in the roof but also wall. I'm pleased to say it does!
On reflection of all the small things we're doing as a family, I think most of them either cost us the same or have the potential to save us time. As our new habits get normalised hopefully these will become second nature to us. On the flip side, I know there is more work for me to do on how we can generate zero carbon energy, and what we can do with how we travel about. I'm looking forward to finding out more and teaching the family all about it!

Last modified:
18 November 2021
12:47